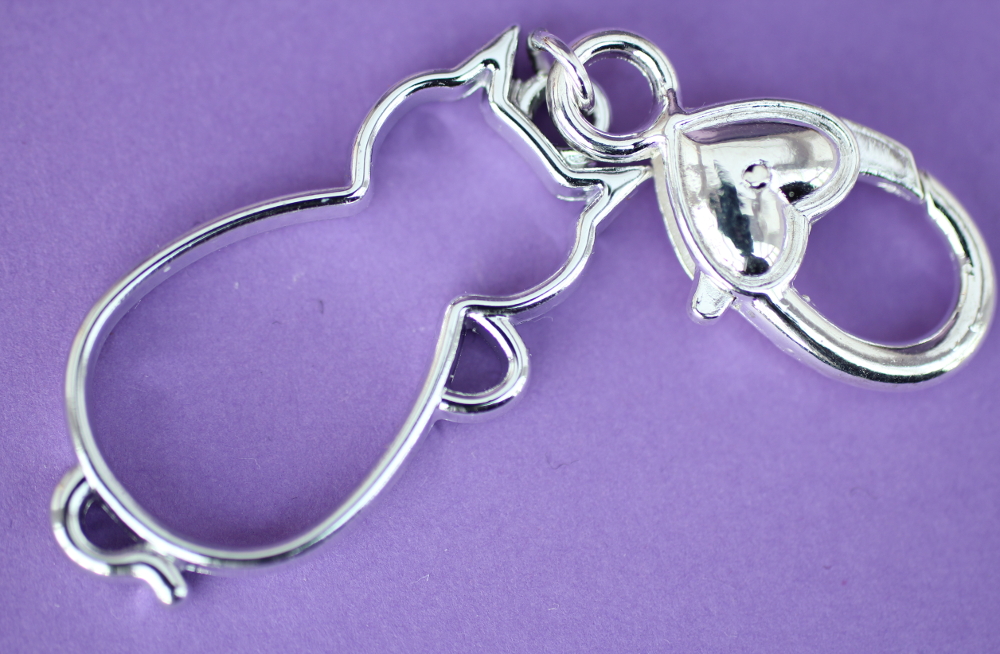 We have been busy this week discovering new and exciting charms and gemstones to turn into lovely stitch markers. We hope you like the new additions to the store, all of which are available as both knitting and crochet markers.
If you liked our Sheep markers then you will adore the Tiny Sheep we have found for you.
Tiny Sheep Knitting Stitch Marker
A knitting stitch marker in the shape of a tiny sheep.
Our Forest Theme continues with the addition of an Owlet to complement the Owl marker and Deep in the Forest marker set.
Owlet Knitting Stitch Marker
A knitting stitch marker in the shape of a tiny owl.
The Frosted Veined Jasper markers are stunning; every bead is unique, a lovely veined pattern in shades of grey, and the matte surface makes these markers a sophisticated addition to your crafting toolset.
Veined Jasper Knitting Stitch Marker
A stunning knitting stitch marker featuring a semi-precious Veined Jasper bead.
In addition to our cat-shaped charms and hearts and paws charms, we have added this sweet outline paw marker. A great gift for a pet lover.
Paw Crochet Stitch Marker
A crochet stitch marker in the outline shape of a pawprint.
Finally, for this week, we have added to our range of marker holders/project bag charms with this lovely silver plated outline cat.
Cat Stitch Marker Holder
Keep your markers together when not in use, with this handy holder. Also ideal as a project bag charm.
Don't forget, for individual markers the 20% off voucher still applies until the end of February. Just enter coupon code FJG87WW5 when checking out.