Designed to match the Feather Cap Beanie, these fingerless mittens reflect the patterns and colours of my little flock of beautiful Cream Legbar hens (and one cockerel).
Fingerless Feather Mitts are stranded knit mittens, using ten colours of Jamieson's of Shetland wonderful pure wool Spindrift yarn. The motif itself and the colours I have chosen reflect the feather patterns and colours of my lovely Cream Legbar chickens: Freddie, Sorrel, Sage, and Lavender. From a distance they look a like a dull brown, but close up, their feathers are a beautiful brown/grey, with touches of cream and pink. The four background colours and six foreground colours reflect this lovely effect.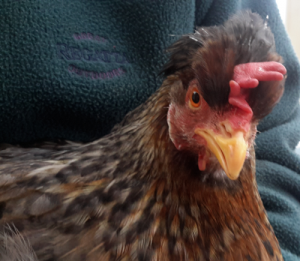 Suggestions are made for other colourways, notably a lovely monochrome palette.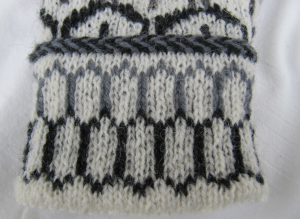 The pattern is available from the Granary Knits Pattern Store .