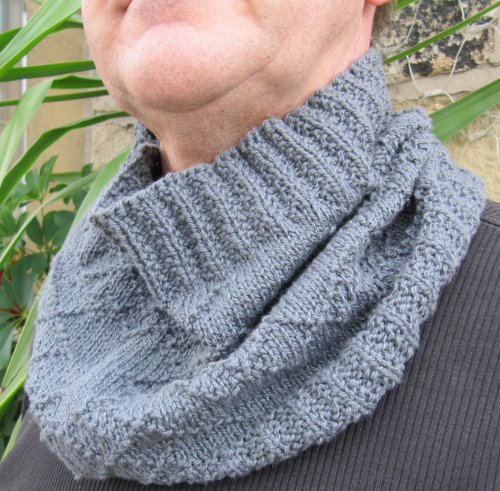 The textured design for this pattern sprang from my research into the fossils found at the Burgess Shale fossil site in Canada, a wealth of amazing plants and creatures which lived in the pre-Cambrian seas over 500 million years ago. Diagoniella was a protosponge, tubular in shape but with an intriguing diagonal skeletal structure which just cried out to be turned into knitting!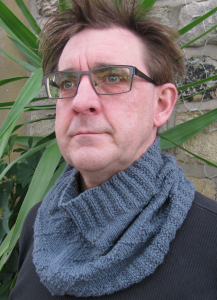 This cowl is designed to suit everyone. The textured pattern is understated but detailed enough to be interesting, and the deep moss ribbing ensures that cold winds are kept firmly away from the neck. It can easily be turned into a deeper cowl/snood by adding more vertical repeats of the pattern; it is written for knitting in the round. It was designed for someone who cannot tolerate wool next to the skin, and the yarn suggestions are both cotton blends that give excellent stitch definition. The cowl/snood can be knit in any DK weight yarn which has good stitch definition.
Instructions are given for three sizes, a short cowl 25 cm (approx. 10") tall; a medium cowl 40 cm (approx. 15 ½"); and a snood 55 cm (approx. 21 ¾").
The pattern is available in the Granary Knits Pattern Store.