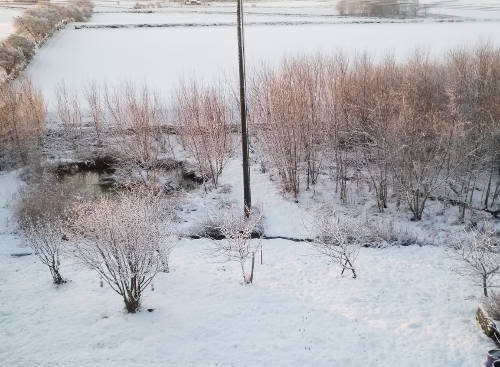 I started my 2021 Temperature Pi Blanket project a little late, because I was waiting on delivery of several of the yarns, but I made sure I had recorded temperature and weather each day on my spreadsheet so that, once I had them, I could steam ahead. January represents relatively short rounds and several rounds could be knit in a day, so there was no problem in keeping up with events.
The weather here in January can be very variable; we can be buried in snow or deluged with rain. 2021 started quite mild, and although the overnight temperature dipped below zero Celsius once or twice, the maximum temperature hovered mostly around 4 or 5 degrees Celsius. We had some snow, and the first storm of the year, Storm Christoph, but also several days when it was sunny but cold. As the month drew to its close, it became milder but also wetter with odd flurries of snow, and then the last two days were very frosty and cold.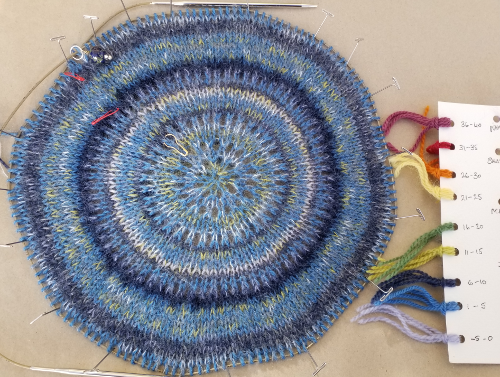 I have completed 31 rounds, beginning with 9 stitches per round, and have now reached 144 stitches per round. It will be interesting to see what February will throw at us!
It's not too late to join in and knit your own Temperature Pi Blanket. You can download the pattern and accompanying spreadsheet from Payhip