I am delighted to announce that my very first pattern has been published today in the Granary Knits Pattern Store. The pattern is for a lovely circular shawl, designed using Elizabeth Zimmermann's Pi Shawl principle, hence the name!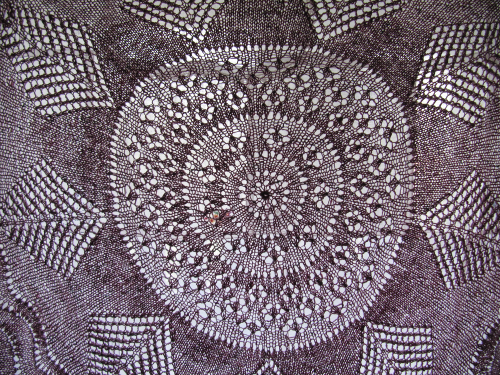 This is not a difficult pattern! I have written it to appeal to both beginners in knitted lace as well as experienced knitters. It has been tech-edited and tested by three test knitters, using both four-ply and lace yarns. My original shawl was knitted in Debbie Bliss Fine Donegal four-ply yarn, but any four-ply, sport or DK yarn could be used. It looks especially lovely in a long-colour-change yarn.
You can see the pattern page, and buy the pattern, in the Granary Knits Pattern store.