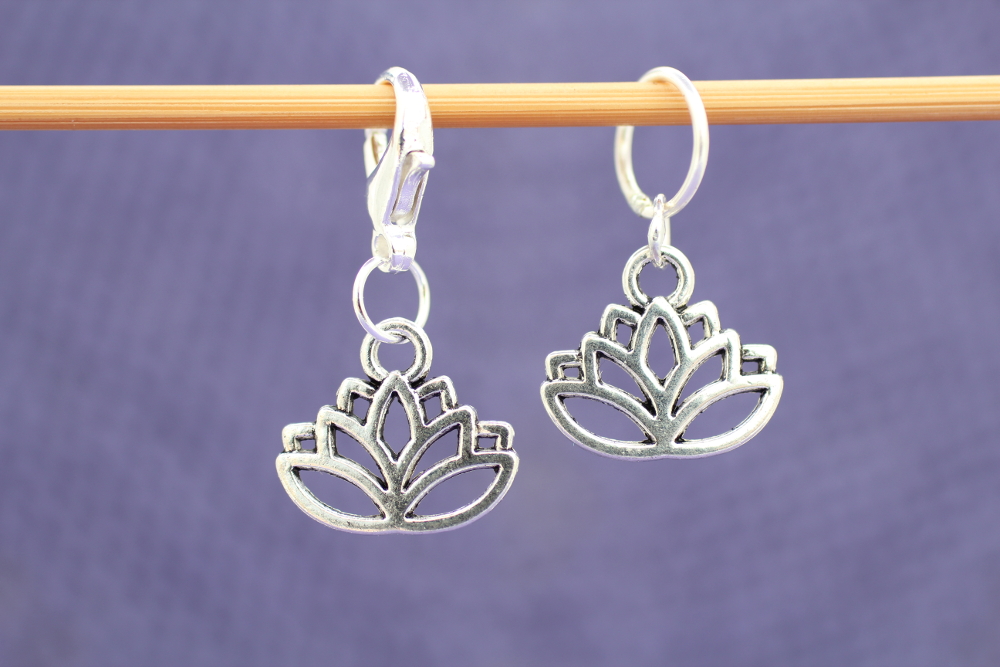 You may think that an article explaining how to use something as simple as a stitch marker is superfluous to requirements but I have been asked how and why I use them, even by experienced knitters, and I have found that a short demonstration is usually enough to convert someone to using (or at the very least trying) these extremely useful knitting tools.
This short video shows me knitting a fair isle tam in the round. The pattern has eight repeats, and so I am using eight markers, seven are the same design marker; the eighth is larger and is used to indicate the end of the round. The pattern I am knitting is the lovely Winter Forest Tam available free on Ravelry.
The finished tam looks like this, knitted in Debbie Bliss Fine Donegal, a lovely soft nubbly yarn perfect for fair isle projects:
I hope that, having seen the video you, will try using stitch markers. I'm sure you will find they help you in knitting both simple and complex patterns.
Visit the Granary Knits Etsy store to see the huge range of stitch markers available.