I love using stitch markers in my knitting and crochet projects. I find them both practical (I rarely if ever make a mistake in pattern repeats when using them) as well as beautiful (I like the effect of their movement and glitter as I work). My favourite stitch markers have some sort of meaning for me; perhaps I made them from an old pair of earrings belonging to my mother; perhaps they were given to me by a friend; perhaps they have an intrinsic symbolism, such as Buddhist and Pagan iconography. You can see all of my Buddhist stitch markers in the Granary Knits Etsy store and I am starting to introduce Pagan symbols as well, so keep an eye on the shop for new additions.
I have been making a lot of new stitch markers recently. Some are themed and relate to the natural world that inspires me, such as Dreaming of the Sea and Deep in the Forest.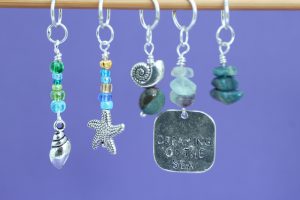 Some have symbolic meaning, such as the Hamsa Hand or the Spiral Goddess.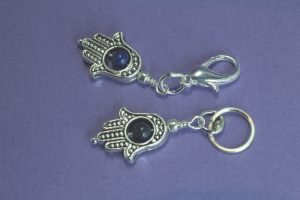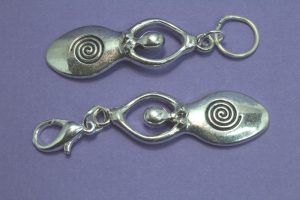 My latest stitch marker is a gorgeously simple Hamsa Hand Peace charm. It features a beautifully detailed hand with the word Peace encircling a star. It is double-sided, making it doubly beautiful, and is available as a knitting or a crochet marker. I shall definitely be keeping a few of these to use when I knit my next project, a warm and colourful hat to keep the winter chills at bay!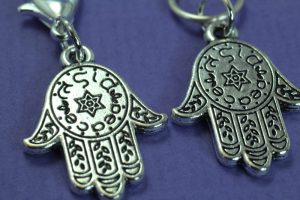 I wish you all a very Merry and Peaceful Christmas!