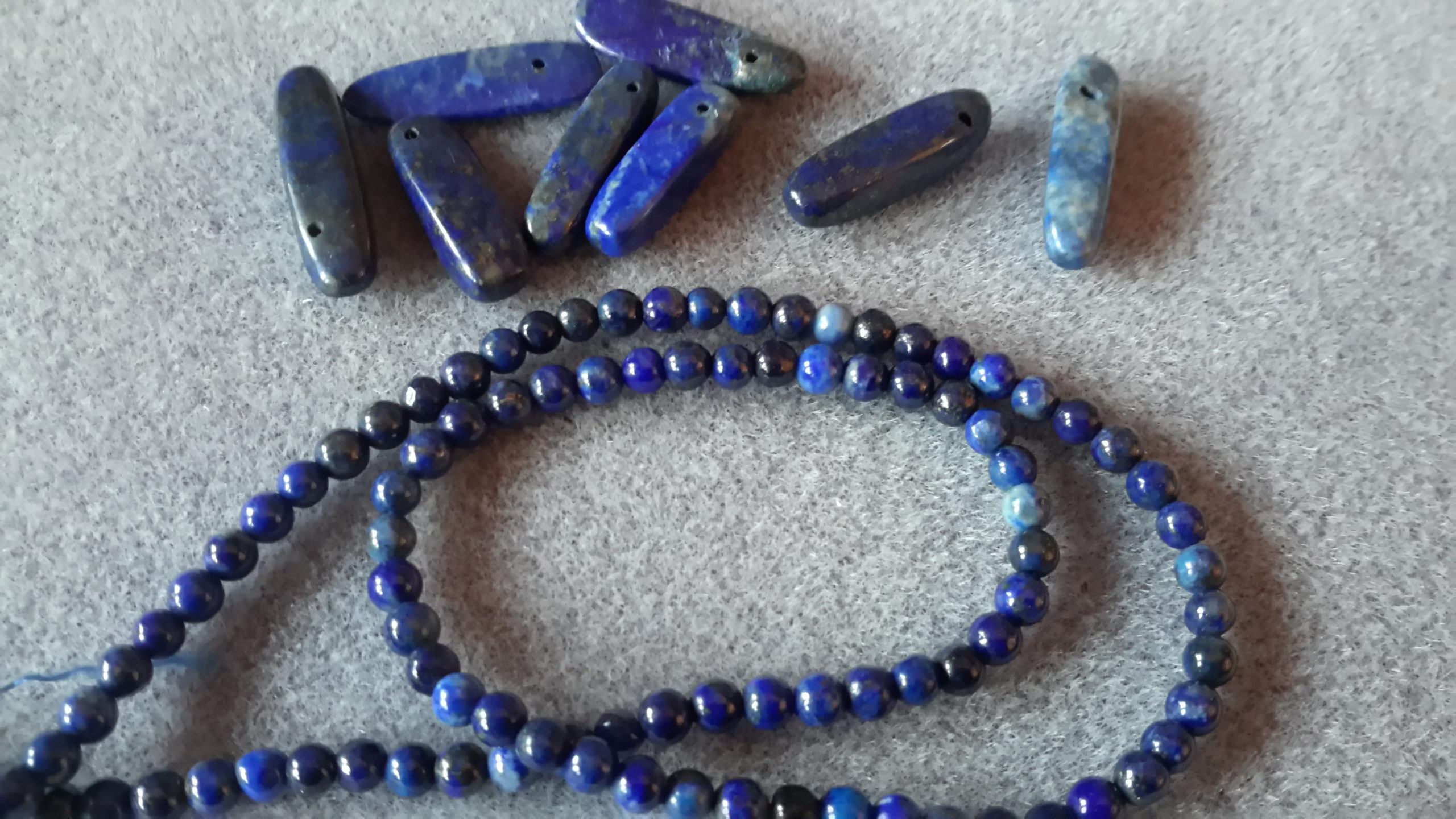 The beautiful, rich blue Lapis Lazuli is the birthstone for the month of September.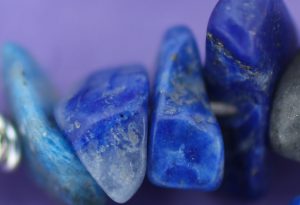 Of all the gemstones I have worked with over the years, I think Lapis Lazuli is my favourite. All gemstones have a certain something about them – the variations in colour, the surprise of interesting inclusions, the mystery of their origins – but lapis has something else, a sort of inner glow. The name is derived from Arabic, meaning blue stone, but there are lots of naturally blue stones and what is sold as lapis is not always lapis. Lapis is an azure blue (coloured by sulphur) rather than the deeper blue of Sodalite or the mid-powder blue of Azurite; it is lighter in colour than Dumortierite (which veers off towards violet-blue), and it is opaque, not transparent to semi-transparent like Lazulite. The best examples have an even colour distribution and some (but not too much!) well distributed inclusions of pyrite – looking like golden speckles within the stone.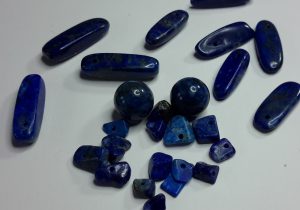 It has been mined for over 6,000 years in the Hindu Kush mountains of Afghanistan; in Russia it is found near Lake Baikal; in Chile it is mined north of Santiago. It has been used for jewellery since prehistoric times; in the Middle Ages in Europe it was used, ground up, to produce the pigment Ultramarine, an essential colour in mediaeval religious art; palaces and churches have lapis panels and columns, and are decorated with vases and urns sculpted from lapis. Today we still make rings, necklaces, earrings and bracelets out of it.