Inspiration for a design can strike at any time! I was watching the TV series Bones one day, when the background to the current scene suddenly struck me as more interesting than the dialogue. Two characters were holding a conversation in front of a trellis room divider. Luckily, I was watching a DVD and could pause and rewind so that I could start scribbling ideas.
And just like that, the Trellis pattern was born. Trellis is a warm and roomy tam, featuring a radiating all-over pattern of curves and straight lines. It is knit in two colours of Jamieson's Spindrift 4ply yarn (shown here in Sky and Purple Heather).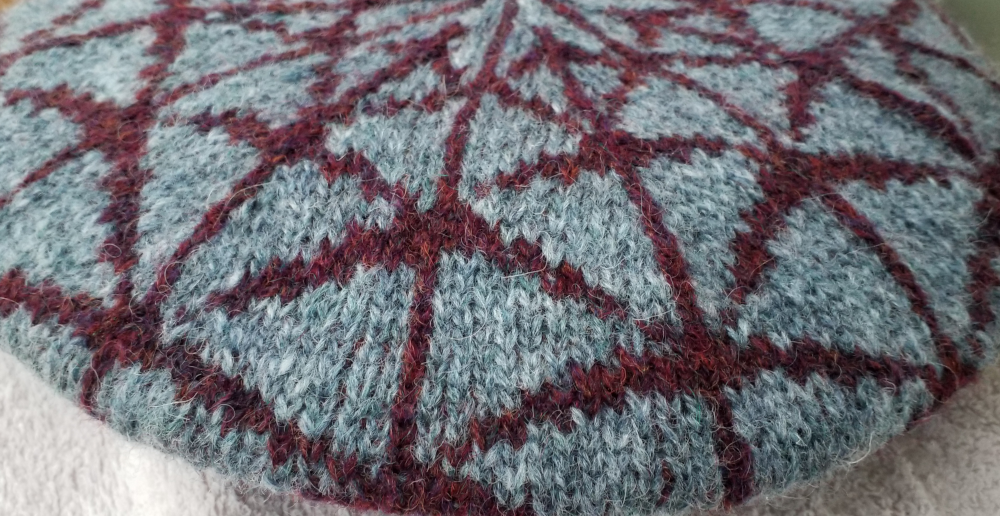 The pattern for Trellis is available from the Granary Knits Payhip Store and from Ravelry.